Tricoul tau de designer. Imprimat cu EPSON
All The Colors Of The Rainbow
Inscrieri
16 Feb - 15 Mar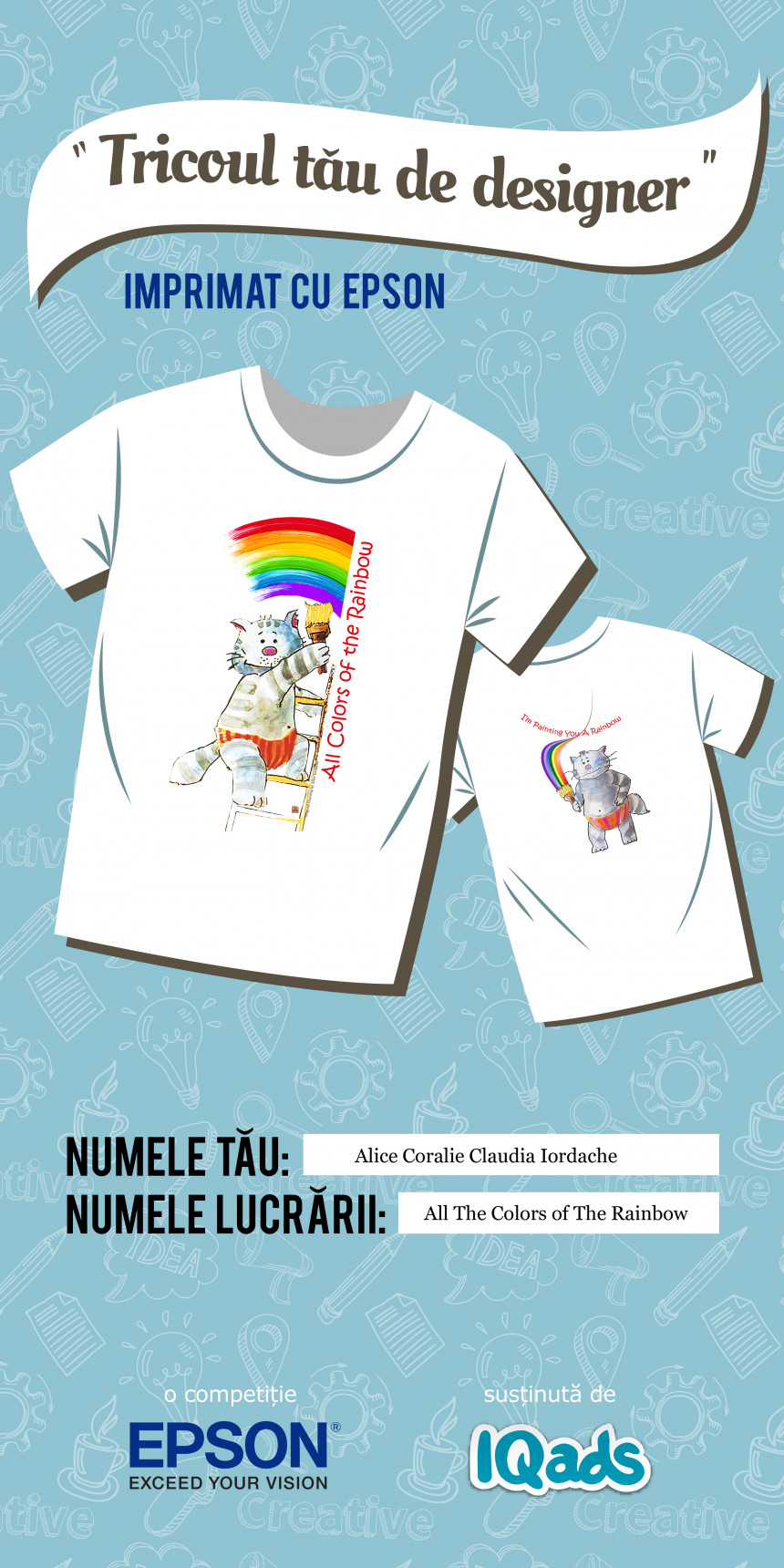 Lucrare creata de Alice Coralie Claudia Iordache
All The Colors Of The Rainbow

"Toate Culorile Curcubeului" este o lucrare care vorbeste despre dragalasenia copilariei, cea care creaza cu usurinta universuri vesele si viu colorate. Universuri in care toate culorile curcubeului sunt folosite si bine armonizate, toate au rol si scop, toate inspira, vindeca si toate exprima frumusetea si bucuria de a copilarii.

Desenele "All The Colors Of The Rainbow" si "I'm Painting You A Rainbow" care compun designul au pornit de la schite facute de mine cu creionul pe hartie.

Voturi: 3
Votul s-a incheiat pentru lucrarile inscrise la editia Tricoul tau de designer. Imprimat cu EPSON. S-a votat in perioada 16-02-2018 » 22-03-2018