Future Artists @ George Street Gallery
Antique Euphoria
Inscrieri
12 Aug - 23 Sep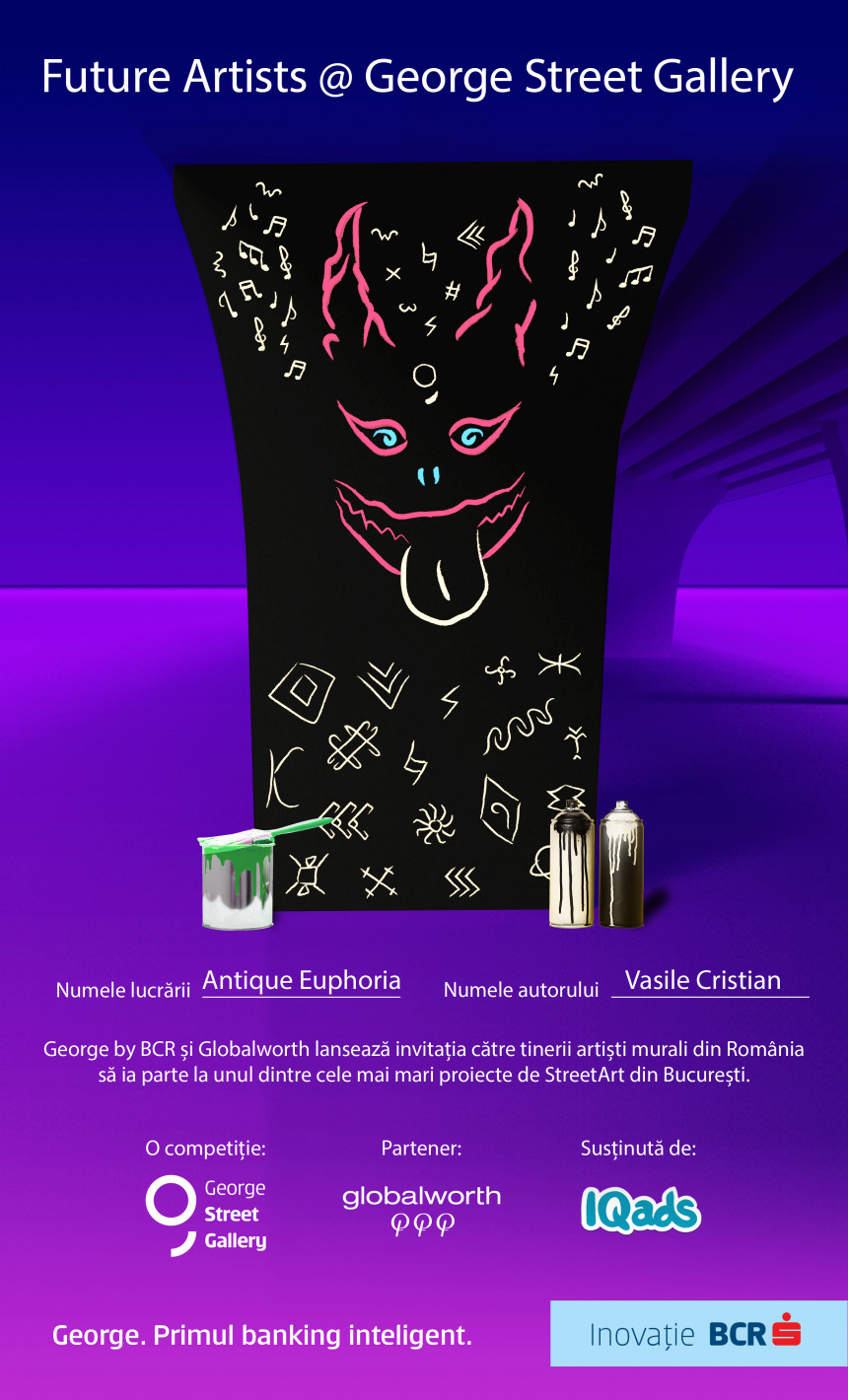 Lucrare creata de Vasile Cristian
It is said that words are the most powerful source of energy.
Romanian fashion elements and music symbols of sacred geometry are used in order to generate multiple types of energy.
The ancient spirit ROMUSHU can bring any mortal in a state of euphoria which will reset the bad mood and grant positive energy.
All you have to do is to look him in the eyes.
Voturi: 41
Votul s-a incheiat pentru lucrarile inscrise la editia Future Artists @ George Street Gallery. S-a votat in perioada 12-08-2019 » 29-09-2019