Future Artists @ George Street Gallery
Tim the hedgehog
Inscrieri
12 Aug - 23 Sep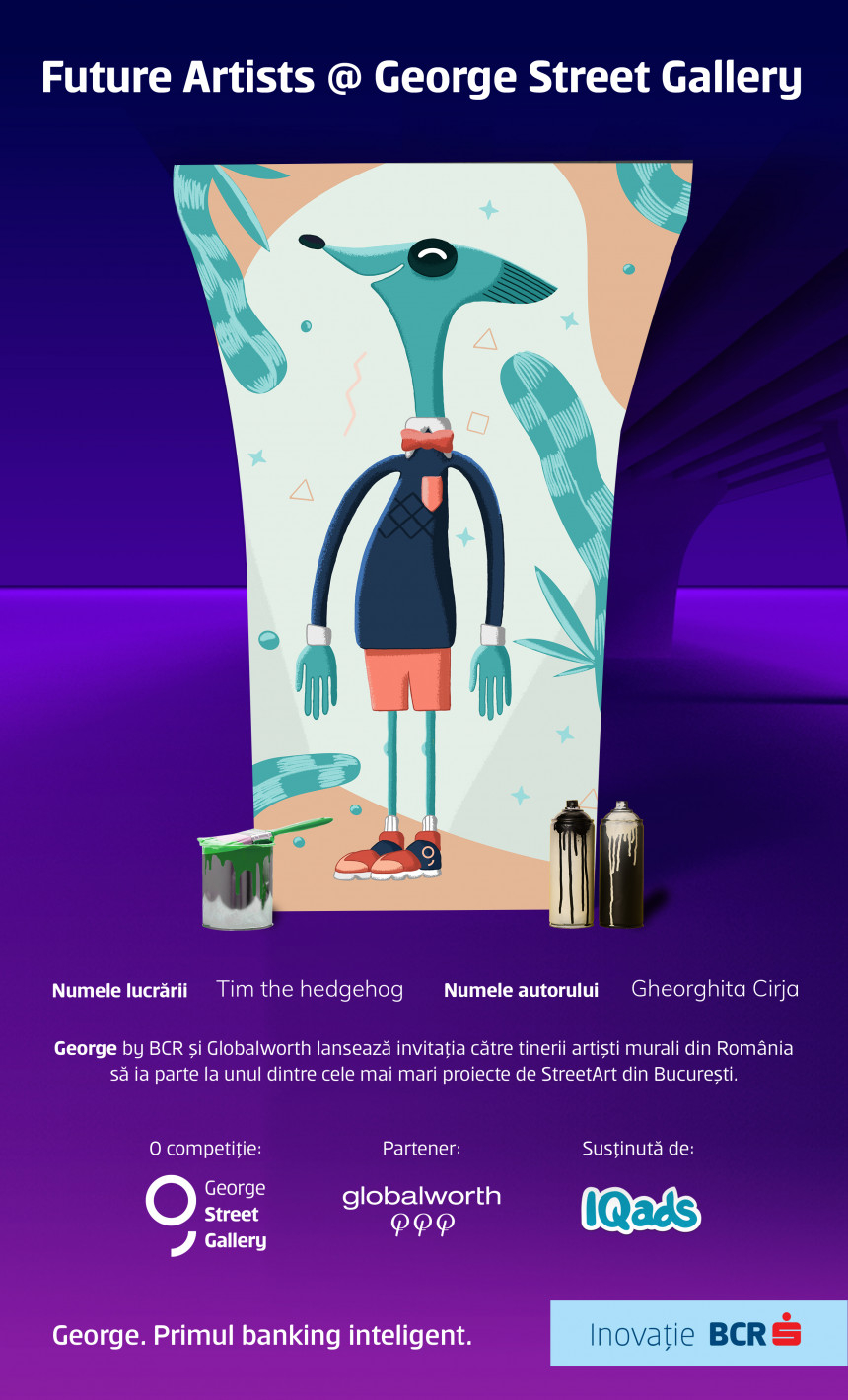 Lucrare creata de Gheorghita Cirja
So determined and courageous, unknowing what awaits him. Wearing his confidence on the university hallways thinking he's ready for everything that comes. Preparing himself for a great career as an artist or entrepreneur. The beautiful life of a very promising student.
Little did he know that he's actually preparing to become a corporation. He can't see the long hours and the streams of stress that awaits him. He's not aware of how much he'll love the lunch break when he'll be the lucky one chosen to carry back to the office two bags filled with all the pretzels from the patisserie down the street.
Well, at least his hair looks great. Isn't it?
Voturi: 67
Votul s-a incheiat. Pentru lucrarile inscrise la editia Future Artists @ George Street Gallery s-a votat in perioada 12-08-2019 » 29-09-2019