Battle of the Six Words by AXE Excite
That is the Question
Inscrieri
28 May - 09 Jul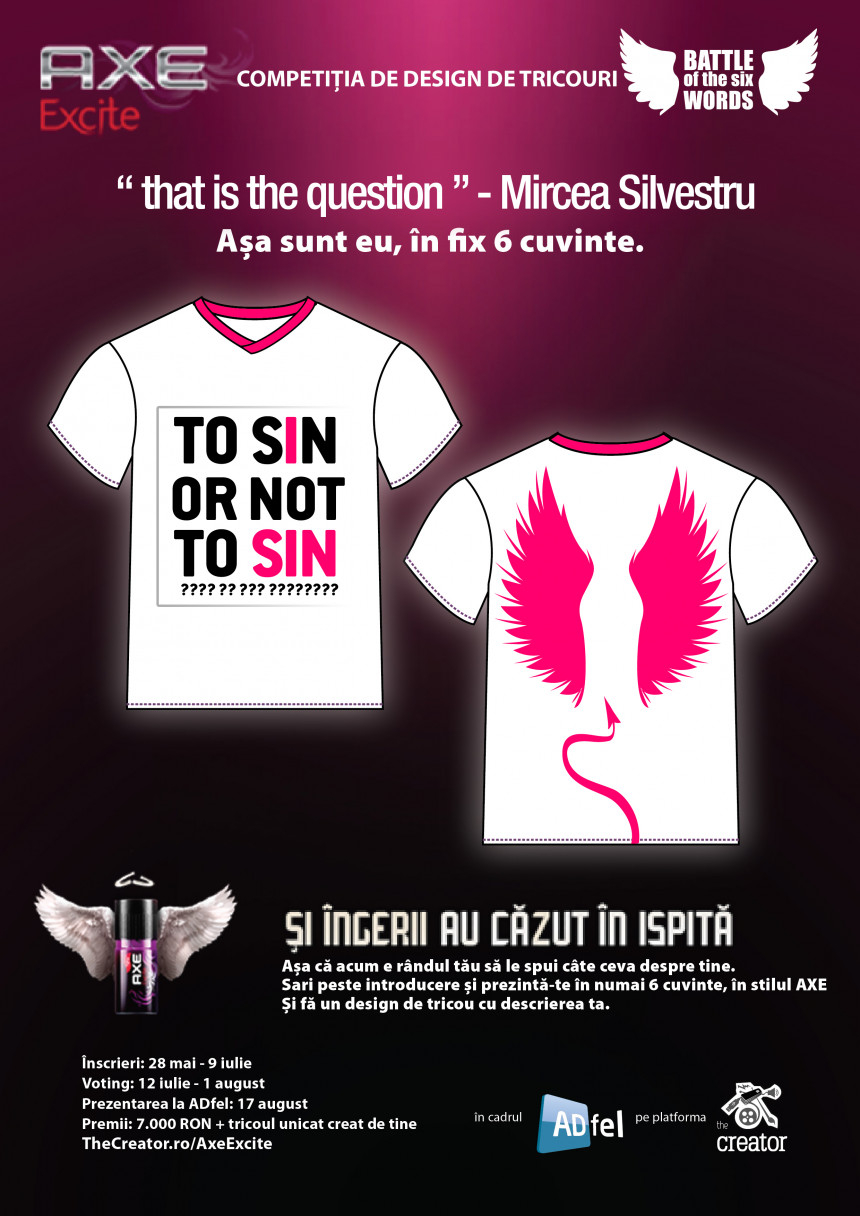 Lucrare creata de Mircea Silvestru
Analogie pornind de la To Be or not To Be...


To Sin or not To Sin

That is the Question ( reprezentat de ???? ?? ??? ????????)

Raspunsul Ingerului (highlight) I SIN (culoarea AXE EXCITE)


Ingerul a cazut, iti vede tricoul si rosteste cele 2 cuvinte care tu vrei sa le auzi:

I SIN.

Grafica



oricine pacatuieste...este necesara doar oportunitatea.


Voturi: 19
Votul s-a incheiat pentru lucrarile inscrise la editia Battle of the Six Words by AXE Excite. S-a votat in perioada 13-07-2012 » 02-08-2012