Battle of the Six Words by AXE Excite
Seductive Little Genius /RELAXED. I AM 1% INSPIRATION AND 99% AXE^PIRATION
Inscrieri
28 May - 09 Jul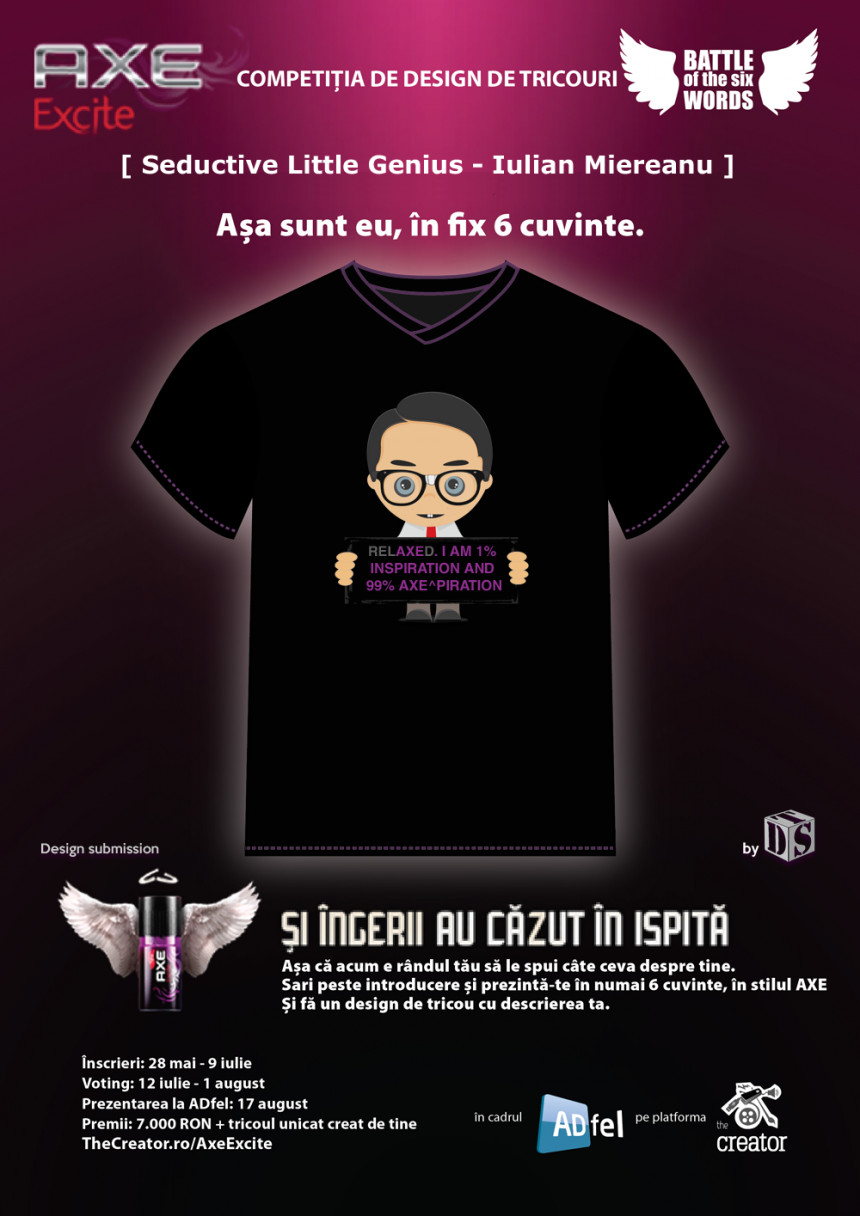 Lucrare creata de Iulian Miereanu
The year 1983 A.D, is the year when the Seduction Game has been forever changed.
The AXE deodorant offered the Man the tangible possibility to hide, and even repeal almost all
of his character stains. Ever since, no Man is any longer powerless into successfully conquering
the Woman of his dreams. It is well known worldwide, that after common-sense; AXE it is the most efficient
and strongest weapon you can use to seduce a woman. Use AXE to relieve the seduction tension
and express your one-of-a-kind personality. For those gentlemen about to experience the AXE effect, I salute you.

Voturi: 20
Votul s-a incheiat pentru lucrarile inscrise la editia Battle of the Six Words by AXE Excite. S-a votat in perioada 13-07-2012 » 02-08-2012