CIVIC 5D Design Challenge by HONDA
Cutting edge
Inscrieri
03 Jun - 08 Jul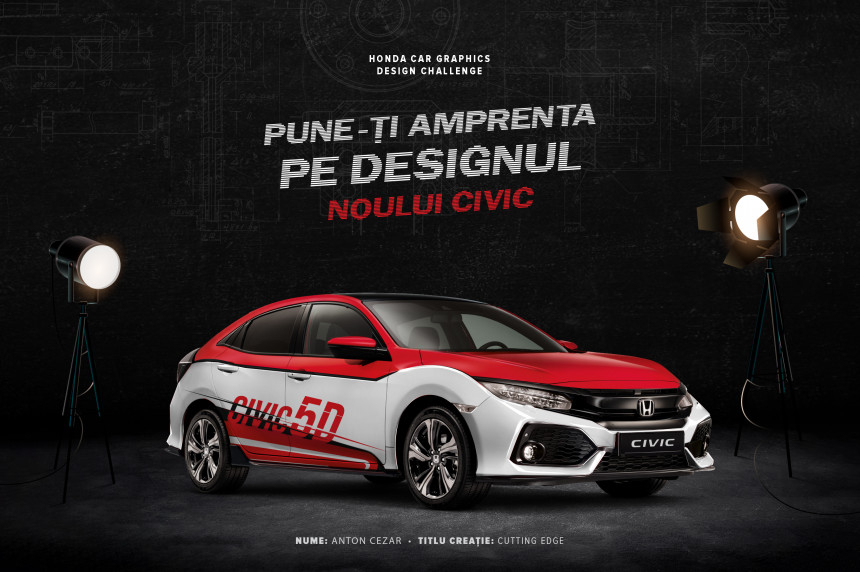 Lucrare creata de Cezar Anton
The new Civic 5D IS the prime example of technological advance. Every single shape is clean cut, so much so that
i've decided to incorporate this aspect into this particular design. Cutting edge technology helping you cut through tight corners, like a knife through butter, or even better, like a racing car. It looks like one right ?
Well, it sure does, and that's precisely what this decal wants to highlight. It's clean, it's fast, it's so advanced, your very own daily driving sports car!
Voturi: 23
Votul s-a incheiat pentru lucrarile inscrise la editia CIVIC 5D Design Challenge by HONDA. S-a votat in perioada 03-06-2019 » 15-07-2019