Dubla Provocare Carrefour
Freegan's way. Dumpster food as currency.
Inscrieri
31 Mar - 29 Apr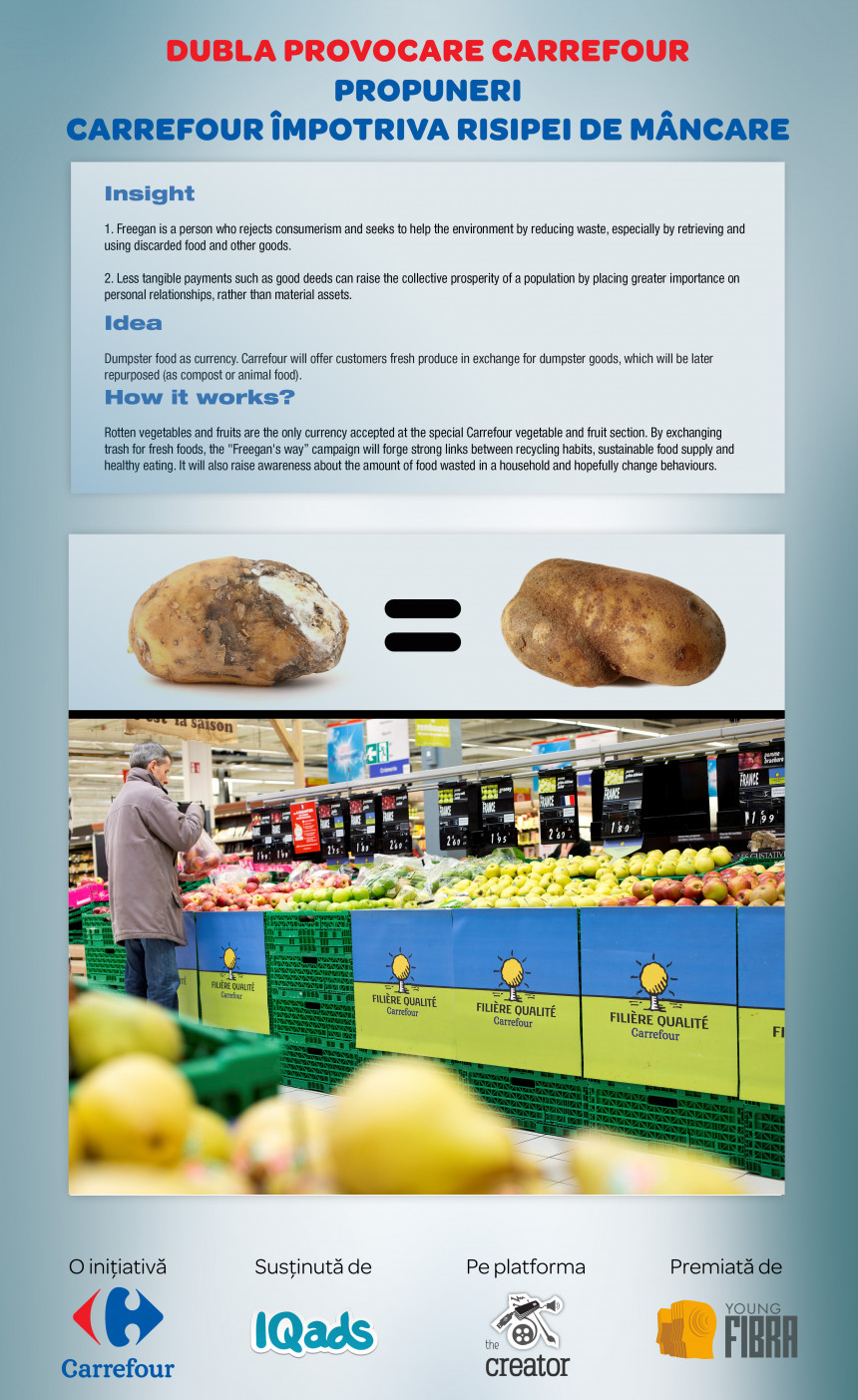 Lucrare creata de Andreea Diana Barsan
Insight

1. Freegan is a person who rejects consumerism and seeks to help the environment by reducing waste, especially by retrieving and using discarded food and other goods.

2. Less tangible payments such as good deeds can raise the collective prosperity of a population by placing greater importance on personal relationships, rather than material assets.

Idea

Dumpster food used as currency. Carrefour will offer customers fresh produce in exchange for dumpster goods, which will be later repurposed (as compost or animal food).

How it works?

Rotten vegetables and fruits are the only currency accepted at the special Carrefour vegetable and fruit section. By exchanging trash for fresh foods, the "Freegan's way" campaign will forge strong links between recycling habits, sustainable food supply and healthy eating. It will also raise awareness about the amount of food wasted in a household and hopefully change behaviours.
Voturi: 23
Votul s-a incheiat pentru lucrarile inscrise la editia Dubla Provocare Carrefour. S-a votat in perioada 31-03-2016 » 01-05-2016