Dubla Provocare Carrefour
Be my guest app by Carrefour
Inscrieri
31 Mar - 29 Apr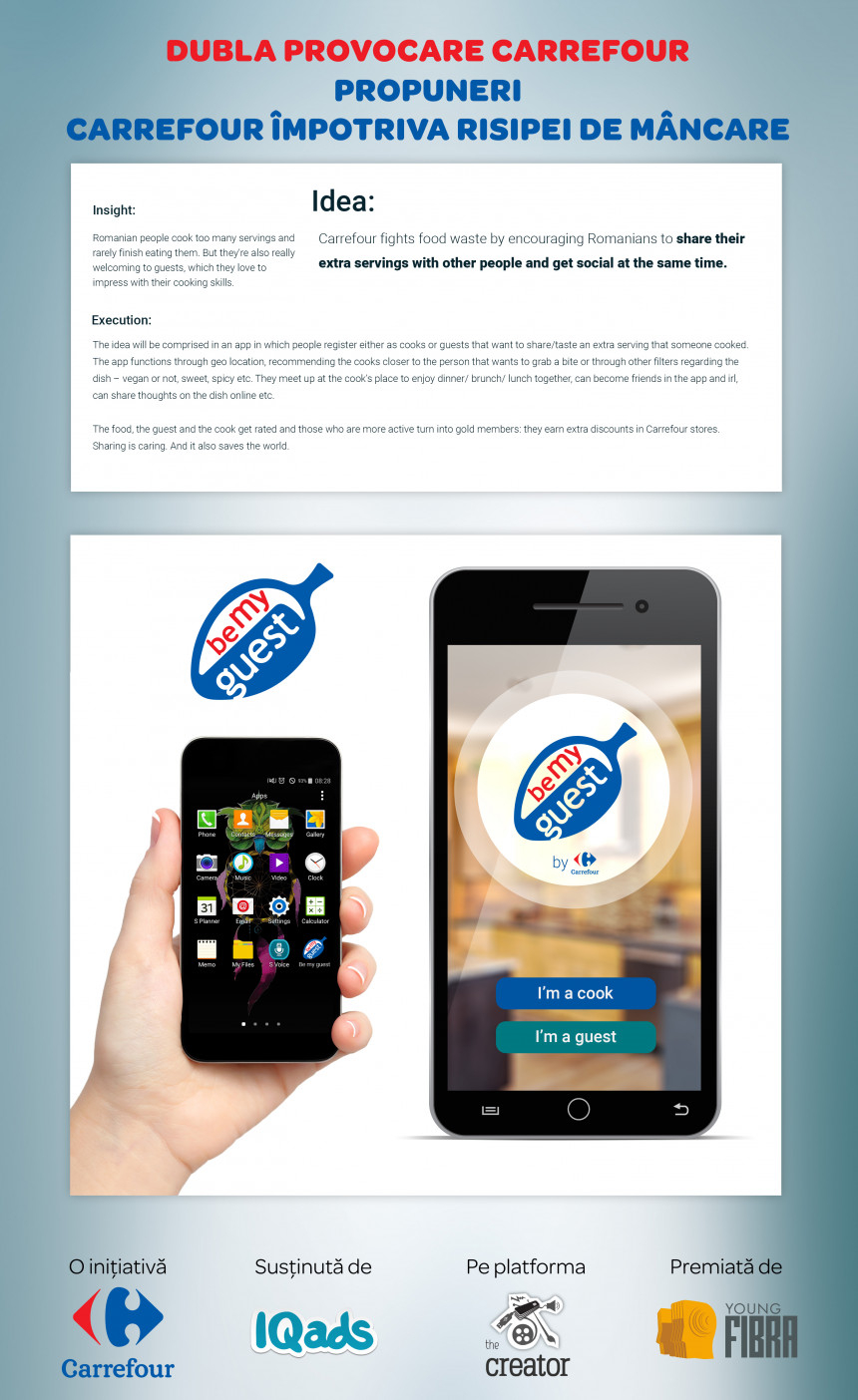 Lucrare creata de Laura Ionescu & Silviu Antohe
Be my guest app by Carrefour

Problem

Romanian people cook too many servings and rarely finish eating them. But they're also really welcoming to guests, which they love to impress with their cooking skills.
 

Idea

Carrefour fights food waste by encouraging Romanians to share their extra servings with other people and get social at the same time

Execution

The idea will be comprised in an app in which people register either as cooks or guests that want to share/taste an extra serving that someone cooked. The app functions through geo location, recommending the cooks closer to the person that wants to grab a bite or through other filters regarding the dish – vegan or not, sweet, spicy etc. They meet up at the cook's place to enjoy dinner/ brunch/ lunch together, can become friends in the app and irl, can share thoughts on the dish online etc. 

The food, the guest and the cook get rated and those who are more active turn into gold members: they earn extra discounts in Carrefour stores. Sharing is caring. And it also saves the world.
Voturi: 59
Votul s-a incheiat pentru lucrarile inscrise la editia Dubla Provocare Carrefour. S-a votat in perioada 31-03-2016 » 01-05-2016