Dubla Provocare Carrefour
Dummy food by Carrefour
Inscrieri
31 Mar - 29 Apr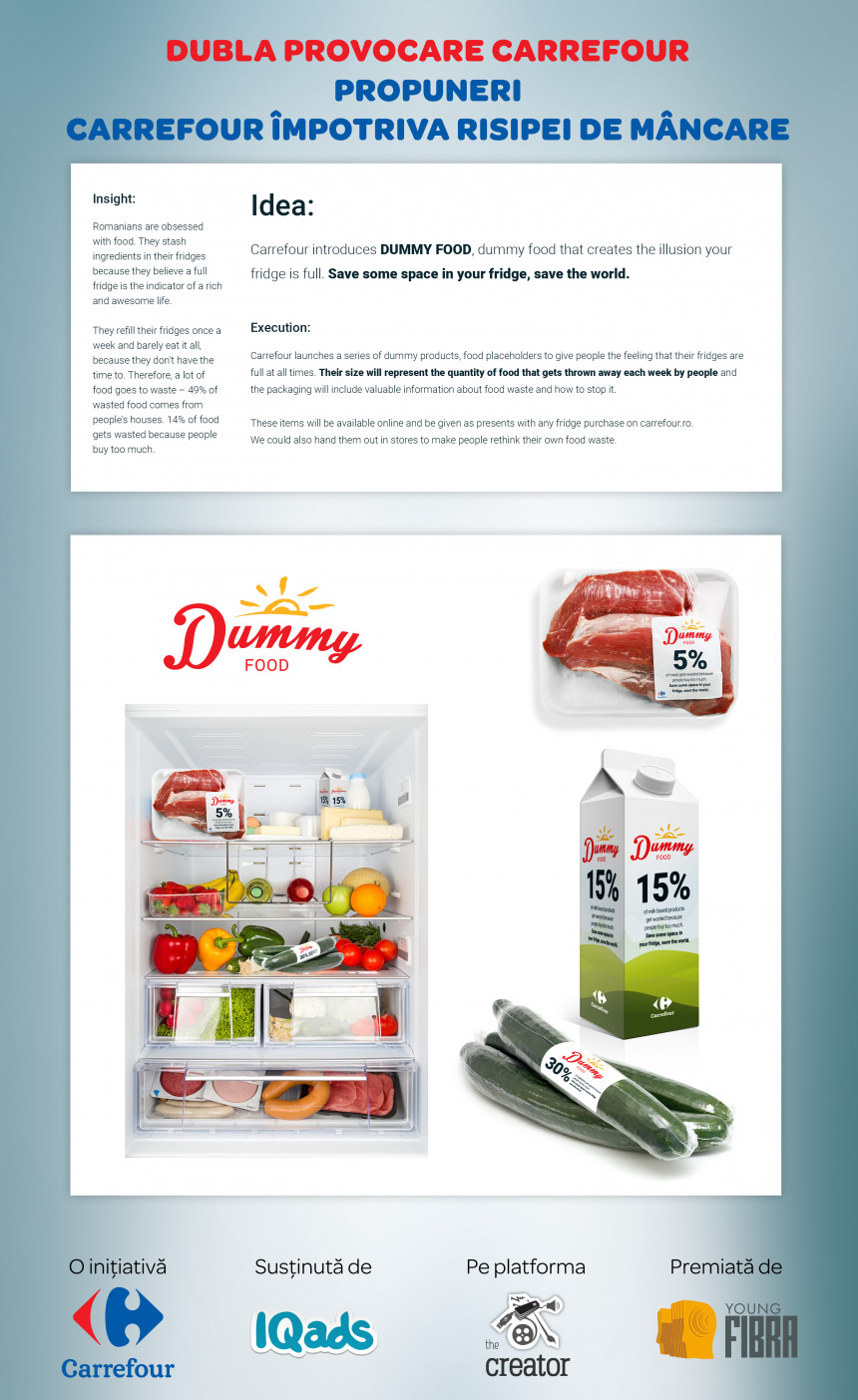 Lucrare creata de Silviu Antohe & Laura Ionescu
Dummy food by Carrefour
Romanians are obsessed with food. They stash ingredients in their fridges because they believe a full fridge is the indicator of a rich and awesome life.

They refill their fridges once a week and barely eat it all, because they don't have the time to. Therefore, a lot of food goes to waste – 49% of wasted food comes from people's houses. 14% of food gets wasted because people buy too much.

Idea
Carrefour introduces DUMMY FOOD, dummy food that creates the illusion your fridge is full. Save some space in your fridge, save the world.

Execution:
Carrefour launches a series of dummy products, food placeholders to give people the feeling that their fridges are full at all times. Their size will represent the quantity of food that gets thrown away each week by people and the packaging will include valuable information about food waste and how to stop it.

These items will be available online and be given as presents with any fridge purchase on carrefour.ro.
We could also hand them out in stores to make people rethink their own food waste.
Voturi: 84
Votul s-a incheiat pentru lucrarile inscrise la editia Dubla Provocare Carrefour. S-a votat in perioada 31-03-2016 » 01-05-2016